Last updated November 18, 2021
Border Opening Information for our Blue Haven Families: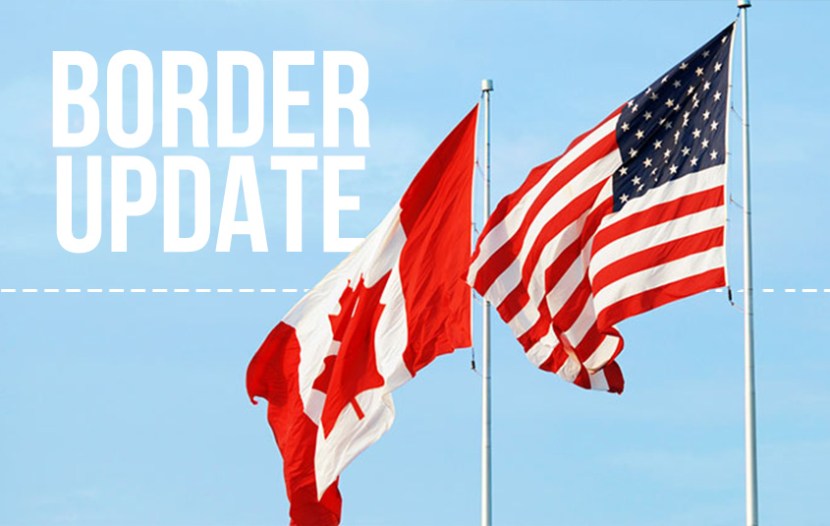 New Information added November 18th
Promising news on the way!
Several sources are reporting some pretty amazing news for our Canadian families!
While there is still some progress to make, these announcements are most certainly a step in the right direction!
All indicators are pointing to waiving the requirement for a negative COVID test for traveling outside of Canada for less than 72 hours!
Here are some links we've found helpful:
We hope to see everyone soon!
THE BORDER IS OPEN!
The land border separating the United States and Canada reopened today to the delight of MANY.
This was evident as I traveled on I87 Northbound this morning. I saw several campers heading SOUTH!
We have also found some more GREAT resources for those of you who choose to cross:
North Country Chamber of Commerce:
Again, we can't stress this enough – it is the responsibility of the traveler to know what is required – KNOW BEFORE YOU GO!
While there are still some limitations in place at the moment, this is most certainly a step in the right direction!
Stay safe and we will see all of you in the Spring!
Disclaimer: Know BEFORE you go!
We will update this page with any new information that we find helpful.
It is entirely YOUR responsibility to determine what your individual travel requirements will be for Cross Border Travel.
These links provided were collected to give you some guidance. We are seeing some conflicting information from different sources. PLEASE, before you get stuck somewhere unnecessarily, CALL AHEAD and have a plan to make sure you can be tested properly to qualify you for cross-border travel.
Make sure to ask the ask the right questions – here are a few examples:
As a Canadian Citizen, can I be tested at your facility?
What is the cost?
Is this test the type required to qualify my reentry into Canada?
When does my 72 hour timeline begin?
How long does it take to have my results?
Covid-19 Information:
As you are likely aware, the US/Canada Land Border will once again be opening on Monday, November 8th for fully vaccinated individuals.
These links are provided as a courtesy and please understand that it is the responsibility of the traveler to research and obtain the necessary qualifications.
Information for Returning to Canada:
Testing Sites with no appointments or referrals needed:
WellNow Urgent Care
474 NY-3
Plattsburgh NY 12901
518-536-3071
Testing sites requiring appointments with no referrals :
Kinney Drugs
288 Cornelia St
Plattsburgh, NY 12901
518-561-3510
Walgreens
Plattsburgh:
301 Cornelia St
Plattsburgh, NY 12901
518-314-6487
Malone:
305 W Main St
Malone, NY 12953
518-483-9090
Maggy Pharmacy
1165 Rt 374
Dannemora, NY 12929
518-492-7130
Cornerstone Drug
72 Champlain St
Rouses Point, NY 12979
518-297-3784