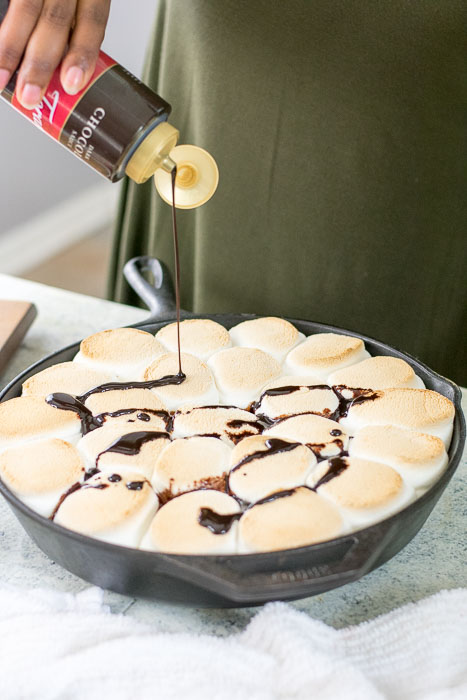 Ingredients
1 tablespoon butter
20 ounces dark chocolate
16 ounce jumbo marshmallows
2 ounces Torani Dark Chocolate Sauce
graham crackers
Instructions
Preheat oven to 450 degrees. Place butter in center of 10-inch cast iron skillet and place in oven to melt (about 2 minutes).
Carefully remove skillet from oven and (also carefully) add chocolate. Place marshmallows over top in a single layer.
Bake for 5 to 6 minutes or until tops of marshmallows are golden brown.
Drizzle Torani Dark Chocolate Sauce over top. Serve with graham crackers for scooping.
Source: Dash ofJazz