Plattsburgh RV Store Feature Friday:
New 2020 KZ Connect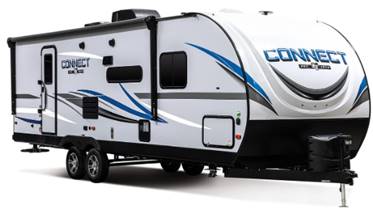 What are it's Top 11 Features?
Power Tongue Jack

Fiberglass Front Cap

Chef Collection Appliance Package – Features a 2-piece stainless steel gas cooktop with built-in 22-inch oven.

Shirt Closet Cubby Storage

Residential Spring Faucet

Solid Folding Step!

Climate Package – Added insulation so you can extend the camping season, with a fully enclosed, insulated and heated underbelly to protect tanks and pipes (R-9 sidewalls, R-20 roof, and R-24 floor)

Thermofoil Seamless Countertops

King Size Beds

Flush Floor Slideouts

Pillow Top Mattress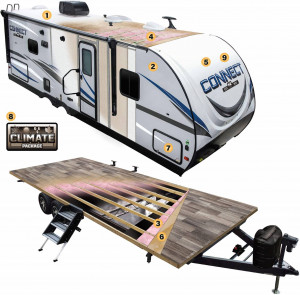 ONE-PIECE 'TUFFLEX' 15-YEAR WARRANTY on seamless PVC roof membrane
LAMINATED SIDEWALLS aluminum framed with high density solid block insulation
INSULATED FLOOR AND UNDERBELLY
INSULATED ROOF
INSULATED FRONT AND REAR WALLS
5/8″ TONGUE AND GROOVE PLYWOOD
1″ THICK BAGGAGE DOORS
CLIMATE PACKAGE
PLATINUM PACKAGE shown with Optional Package and includes fiberglass front cap, pillowtop mattress and stylish padded headboard

The NXG Frame is a superior quality, highly engineered frame that provides customers with a strong, lightweight, consistent foundation on which to build.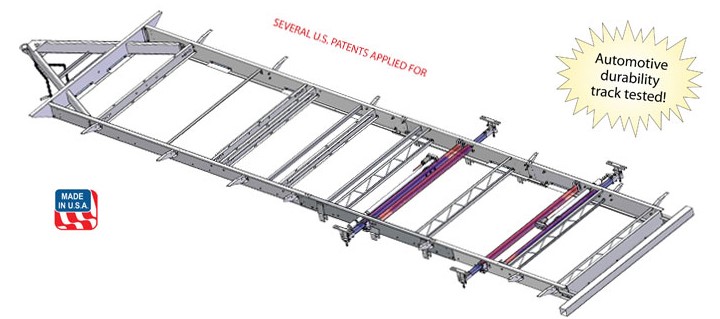 NXG Frame Eliminates:
Frame failures due to sub-standard steel
Construction issues caused by improperly placed components
Uneven main rails – varying camber
Corrosion caused by incomplete coverage due to painting of stacked frame assemblies
Paint failures caused by inadequately washed components
NXG Frame Key Features:
Constructed with HSLA – High Strength Low Alloy Prime Steel with specifically controlled properties
CNC controlled rail fabrication allows placement of components precisely where the manufacturer wants them
Manual welding is minimized. Common components are robotically welded for consistent quality
All fastened components are joined with Huck fasteners. Huck fasteners provide consistent clamp load.

LOCATION HOURS: