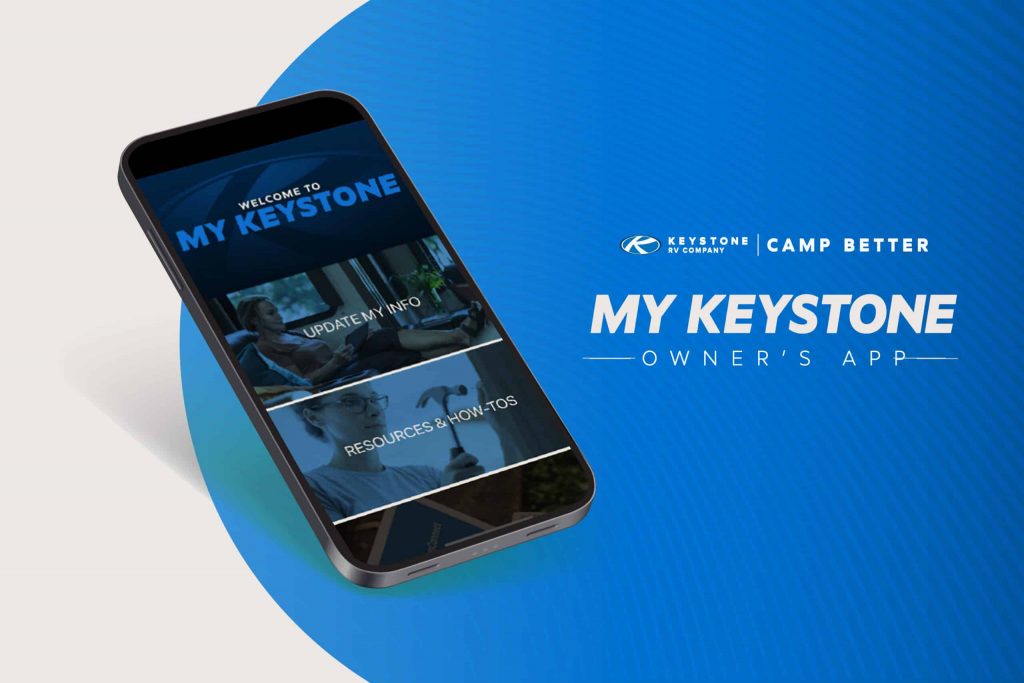 Have you heard the phrase…" There's an app for that!"?  Well Keystone has an owner's app that takes things to a new level.  When you purchase your Keystone Hideout travel trailer or Sprinter 5th wheel from Plattsburgh RV Store, we will give you information on the My Keystone Owner's App so you can tap into all the features available to you. 
This is one of the most user-friendly apps in the RV industry. From the main screen, you can access for separate, yet equally important categories: Resources; Do it Yourself; Owner Registration and Keystone Gear. Let's unpack what you can expect while using this app.
Resources and DIY program go hand in hand. In both areas you will find videos which give you quick and simple solutions to common problems; Maintenance videos showing you how a keep your camper's integrity in tact for years to come; Operation videos which is perfect for the first-time camper who needs a little help along the way; General videos that answer some of the basic questions we all have from time to time.
Keystone offers two outstanding customer service features through their app that are worth pointing out. First, any time you call the owner's hotline number, you speak with a live person who has the answers to your questions. They are knowledgeable people ready to assist you when you need it. If you find yourself stuck while out camping, Keystone will drop ship parts and instructions to your location so you can get back out and camp. For your safety and the safety of those around you, Keystone will direct you to certified technicians for any electrical repairs or propane issues. Let's leave the fireworks to the professionals on Independence Day!
Plattsburgh RV Store proudly sells Keystone Hideout travel trailers and Sprinter 5th Wheels.  Talk with our Camping Specialists about these campers.