Are you a seasonal camper? Stop scrolling and check out this post! This Sportsmen 364BH brings all the features from home to the campsite, and with 40 plus feet in total length, you'll have plenty of room to settle in for the camping season! Take a closer look below…
The first thing you'll notice about this camper is the beautiful SLIDING GLASS DOORS! Whether you have a site on the water or in the woods, these doors allow for great lighting, as well as a wonderful view of your campsite.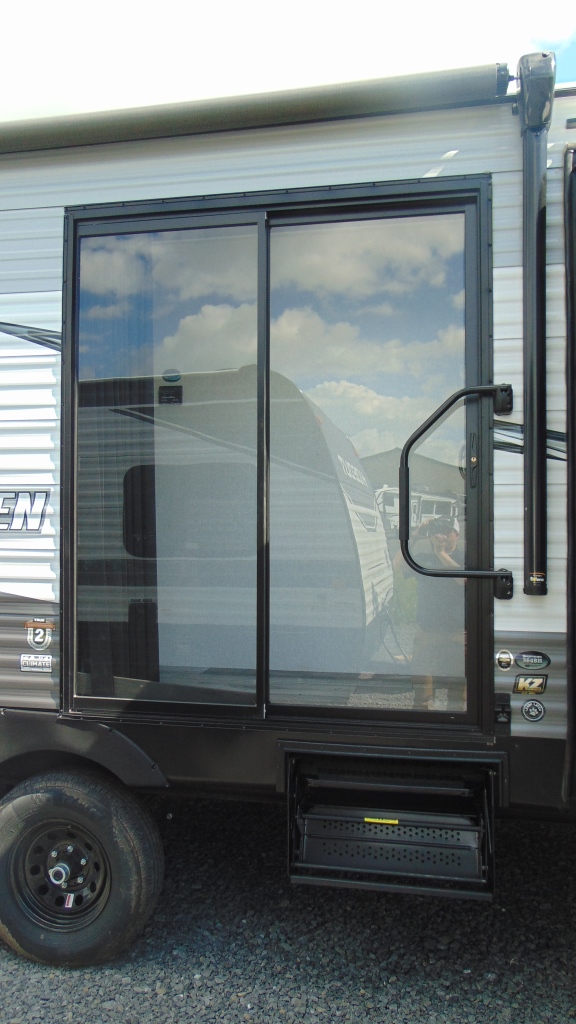 The curbside bank of windows are a real eye-catcher as well. Conveniently placed on your campsite side, they will better the already great view you have from the sliding glass doors, allowing you to get that true Adirondack camping feel even while you're inside your camper.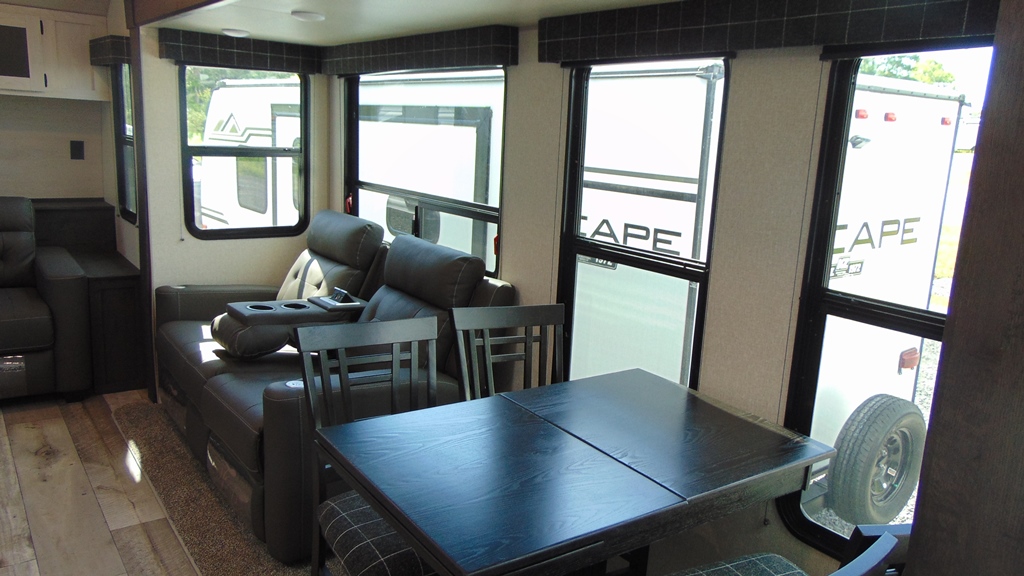 The free standing table with an extra leaf works out perfectly for comfortable dinners inside, as well as game nights with your neighbors! Easily seat four, and add a fifth to the end of the table with the extendable leaf.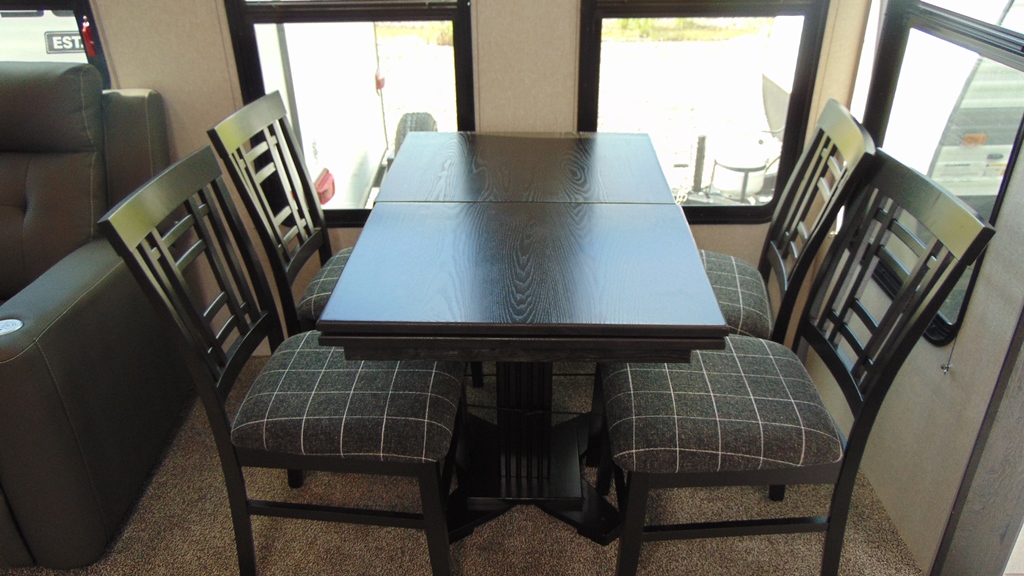 Speaking of rainy nights inside – movie nights get an upgrade in the Sportsmen 364 with a set of heat and massage theater style recliners with cupholders for your evening beverage of choice.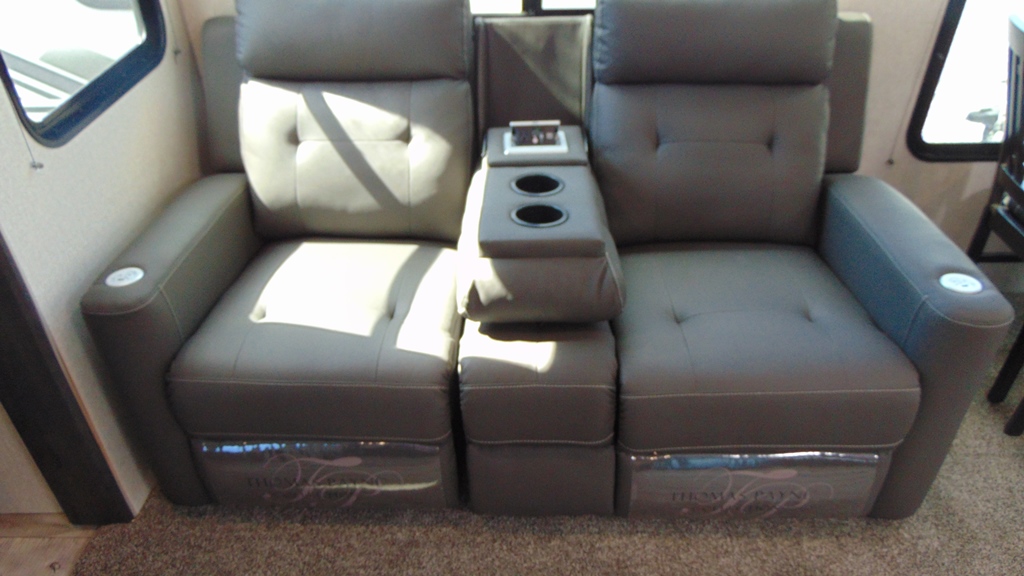 As every seasoned camper knows, you can NEVER have enough fridge space! Reduce the headache of playing fridge tetris and maximize your storage for your summer BBQs and get togethers with Sportsmens' residential style electric refrigerator – fridge on bottom, freezer on top, and an excess of space inside!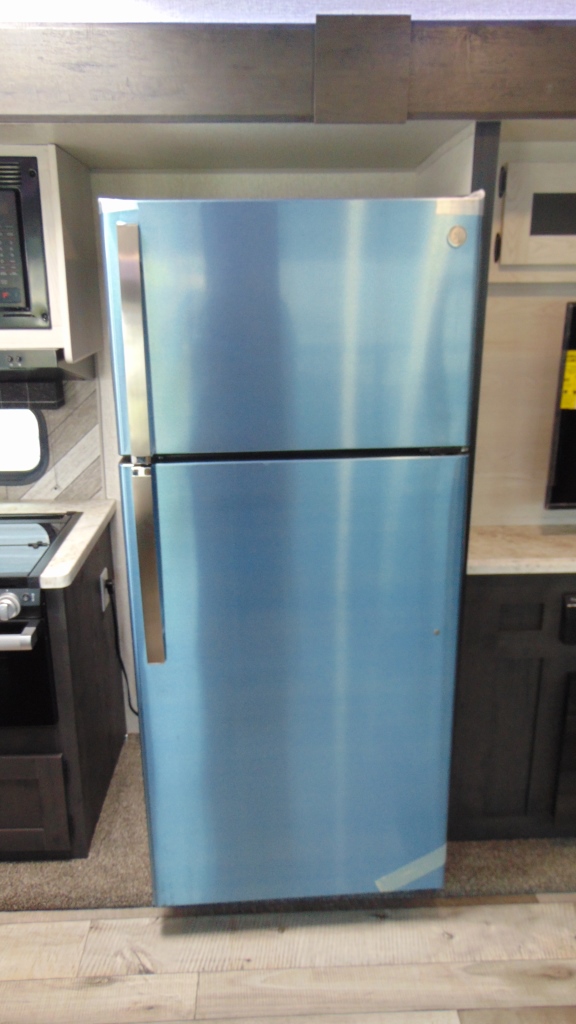 When bedtime rolls around, our Sportsmen 364 takes the cake in terms of sleeping arrangements. The master bedroom features a king size bed in a bed slideout giving you plenty of space to walk around both sides of you master bed.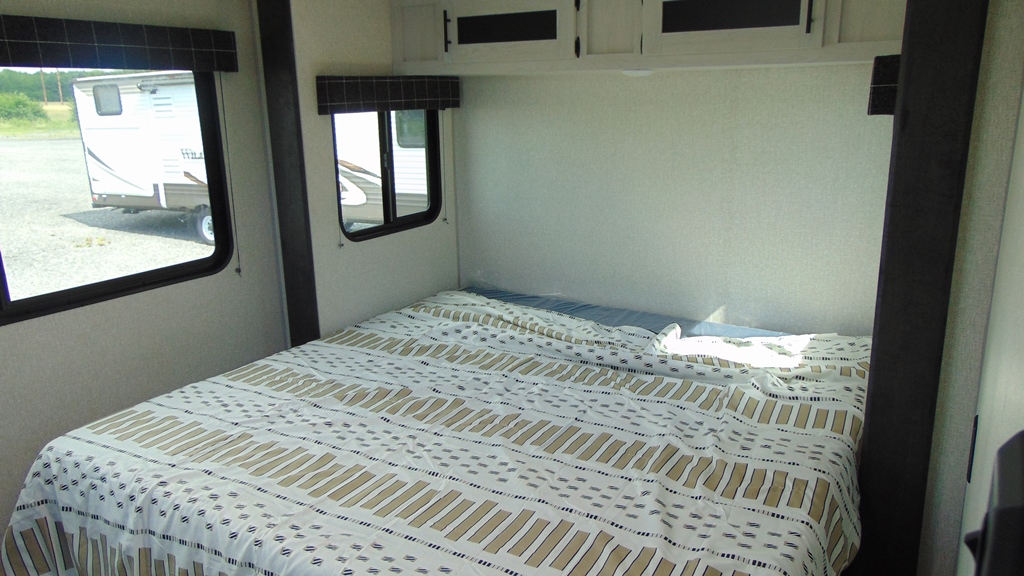 And last but not least – just down the hall from the master bedroom is a BONUS ROOM! With a jackknife style sofa on bottom (can convert to a bed) and a flip up style bunk on top, you have room for your kids or guests. Not to mention the extra cabinet storage, as well as preparation for a TV in this room, making it the most versatile bonus room out there.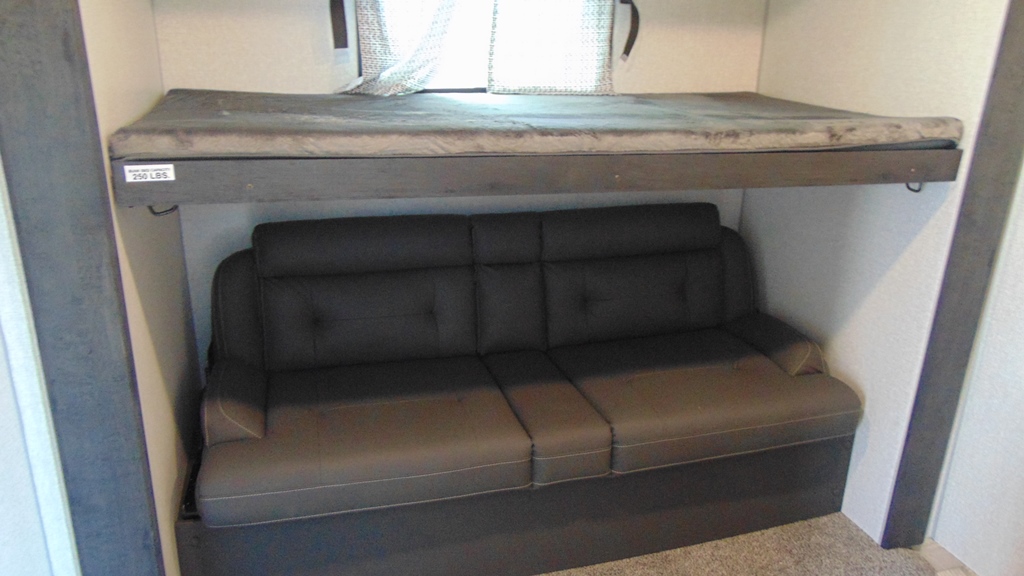 Stop by our showroom here at Plattsburgh RV Store on 60 Trade Road to check out this destination trailer of your dreams. Winter rebates are in full swing!