Tips For First Time RVers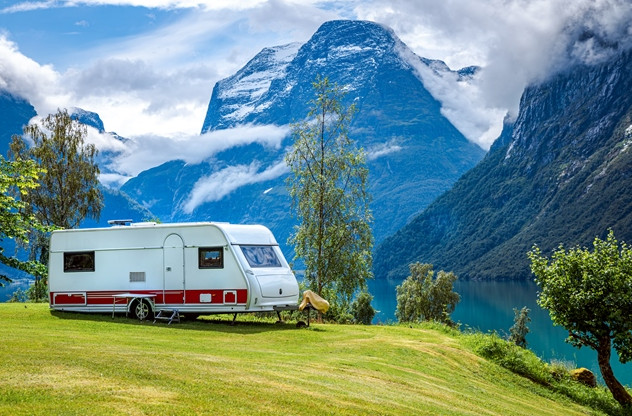 Are you new to camping? If so, you'll want to review Go RVing's tips for first time RVers below!
Tips For First Time RVers:
Admit you're new

We found that the RV community was so helpful. The people at the campground were super willing to help when we told them that this was our first time, and so were the other RVers that were camping around us.
Don't be prideful! Admit you're new and that you may need help, and people will be more than willing to help you if you're willing to listen.

Take your time

A big part of the RV experience is the actual drive – so enjoy the ride! Take the scenic route, explore roads that look interesting…you can deviate from your original plan, and it's OK!

Find a good campground

We were so fortunate to find a great campground for our trip. It bordered on a working Amish farm, and the horses came to greet us every morning.  It had a playground and swimming pool for our kids, which was just perfect.
Do some research and find a campground that's really good for the needs of you and your travel companions.

Be prepared

It's really helpful to read a lot of tips and tricks from people who have been doing this a LOT longer than you have! One of my favorite resources was the GoRVing.com website.  It's filled with great information and really helpful resources.
RVing requires a lot of planning ahead of time, and it's best to be over-prepared! I made up a list of essentials you'll need to pack. DOWNLOAD YOUR FREE PRINTABLE PACKING CHECKLIST HERE.
Enjoy! Things won't always go according to plan, and that's OK! Be flexible, enjoy the journey, and take the path less traveled.
GoRVing.com not only offers tips for first time rvers, but also a variety of useful information for all campers! Make sure you check it out!
TEMPORARY BUSINESS HOURS:
WE'RE OPEN FOR BUSINESS! HOWEVER, WE'RE CURRENTLY HAVING TEMPORARY BUSINESS HOURS DUE TO THE COVID-19 PUBLIC HEALTH CRISIS. FOR INQUIRIES REGARDING SALES & FINANCING, PLEASE EMAIL JOHN LABARGE AT JL@PLATTSBURGHRVSTORE TO MAKE AN APPOINTMENT TODAY!