The Hideout camper is made by Keystone RV – one of the most reputable and longstanding companies in the RV industry.  You would be hard pressed to go to a campground and not see a Hideout.  

The new features that Keystone has included for 2023 focus on providing you with a better camping experience.  The 2023 Hideouts are powered by a Dragonfly Lithium battery – a product made in the Unite States.  These batteries come with a 10-year transferrable warranty, have an internal battery management system, enhance the Solar-Flex solar power system and operate with 100% depth of charge to maximize your battery life. Compared to a standard battery, Lithium batteries have an extended life –a great investment.

There's nothing worse than running out of hot water when camping. The 2023 Hideouts now come standard with a Girard Tankless water heater. No more 3-minute showers!

The 2023 Hideout features now include seamless counter tops, sidewall suburban griddle (on floorplans with an outside kitchen), a black tank flush, and a split sink cover featuring a cutting board on one side and a drying rack on the other.

Hideouts will now also have the Lippert ladder prep as well as a tire pressure management system (TPMS) prep. Checking your roof is an important part of maintaining your camper's integrity and while traveling, monitoring your tire pressures is a critical piece to keep your family safe.
As a Hideout owner, the My Keystone App is a great resource for getting quick answers to your questions. The How To / DIY videos are designed answer your basic questions and empower you to be successful in every aspect of camping.

Below are a few of the new Hideout floor plan you can find at Plattsburgh RV Store. Come check out new options at our showroom at 60 Trade Road at Plattsburgh RV Store.


2023 Keystone Hideout 22MLS – just 22' in box length, but featuring a FULL length slideout, this Hideout packs a whole lot of value into a small footprint!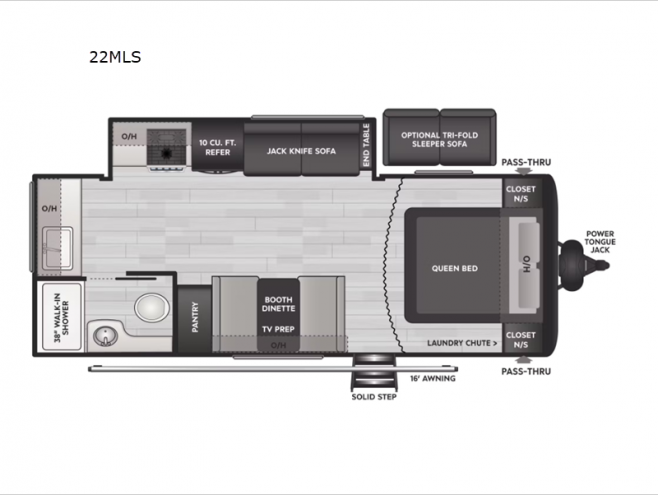 2023 Keystone Hideout 25RDS – coming it at under 30 feet of overall length, this camper is a functional couples coach great for those size-restricted campsites!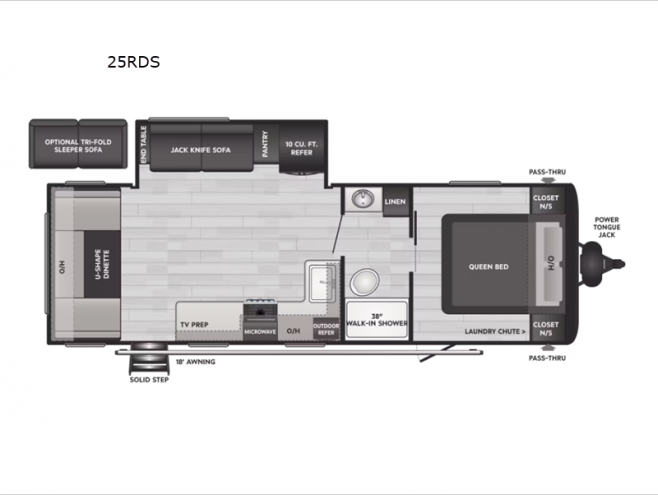 2023 Keystone Hideout 25BHS – want to stick to a manageable size that fits the whole family? The new Hideout 25BHS is a fantastic lightweight option for the camping family!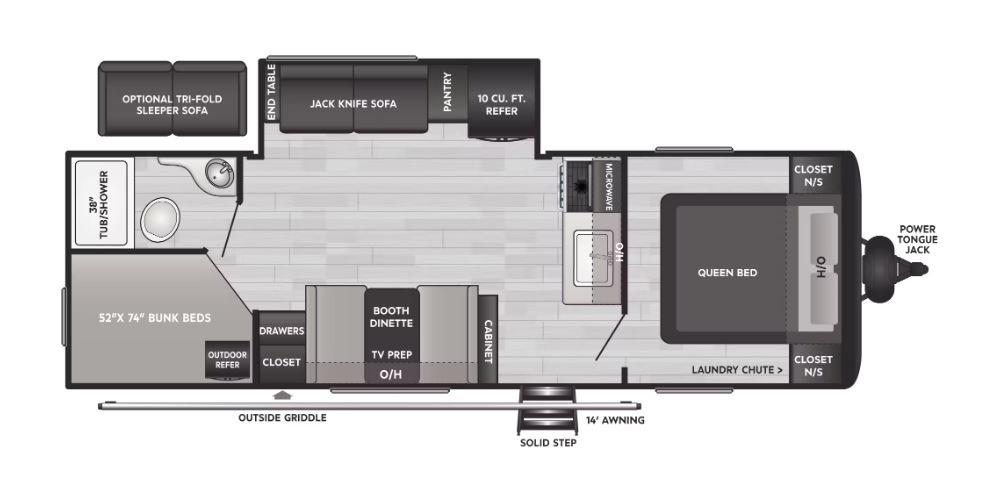 Stop by Plattsburgh RV Store here at 60 Trade Road in Plattsburgh to check out available Hideout floor plans or to place a custom order for your own special memory maker!