You can still enjoy delicious, healthy meals while spending time out at the campground.  That's why we've put together this delicious, easy sheet-pan camping recipe for you and your family.  So, load up in your Dutchmen Aspen Trail travel trailer from Plattsburgh RV Store and head to your favorite vacation spot.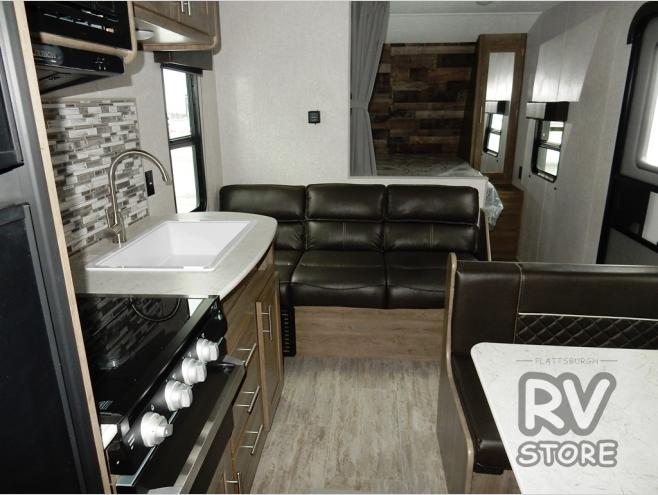 Ingredients
1 lb chicken breasts or thighs
6 garlic cloves
2 large carrots
1 large potato
1 sweet onion
1 tsp paprika
1 tsp dried basil
2 tbsp butter or olive oil
salt and pepper to taste
Instructions
Preheat your oven to 425.
Pat dry your chicken breasts and lightly pound until even thickness — if using chicken thighs, there is no need to pound, just pat dry.  Season with salt, pepper, 1/2 tsp paprika, and a 1/2 tsp basil.
Wash the produce and peel the carrots.  Roughly chop all the vegetables into large chunks.
Lay vegetables onto sheet pan and drizzle with olive oil or melted butter.  Then, season the veggies with salt, pepper, and the remaining paprika and basil.
Layer the chicken breast directly on top of the veggies and drizzle with oil or butter.
Place in the oven and bake for 15 minutes.
Remove from the oven, stir the veggies, flip the chicken, and return to the oven.
Bake for an additional 10-15 minutes, or until the chicken reaches 165 degrees internally.
Remove from the oven and let rest for 5 minutes, then serve!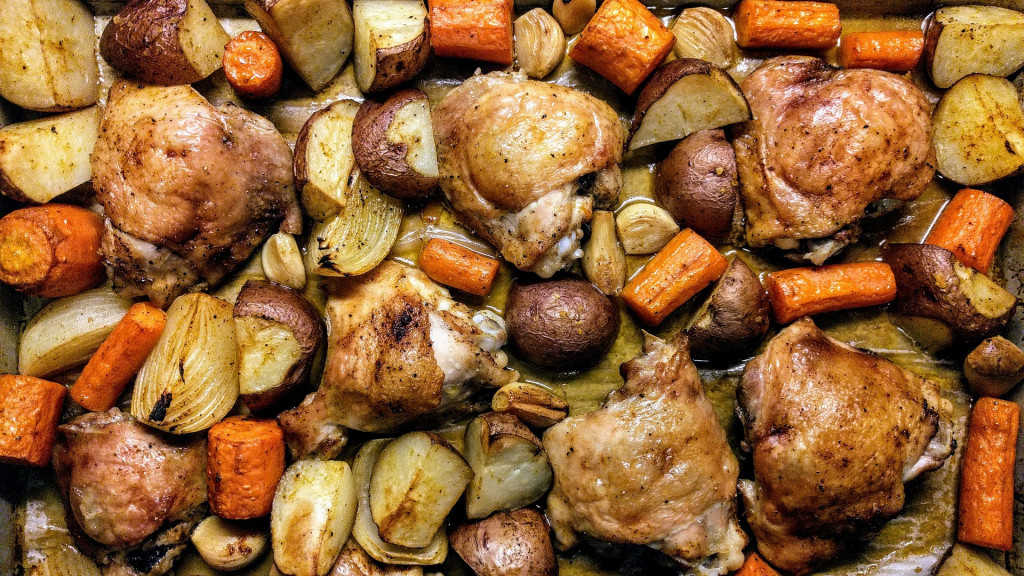 This meal is a staple in our home, whether we're camping or just in need of a quick, delicious meal.  There's very little prep work and almost no cleanup, so you can get right back to enjoying your time together.  If you're looking for a fantastic RV to take you on your adventures, contact us today.  We have fifth wheels, travel trailers, and motorhomes for sale at incredible prices.