Come Swing By Blue Haven Campground This Weekend!
We will have extra staff available to make the site deposit process go by more smoothly!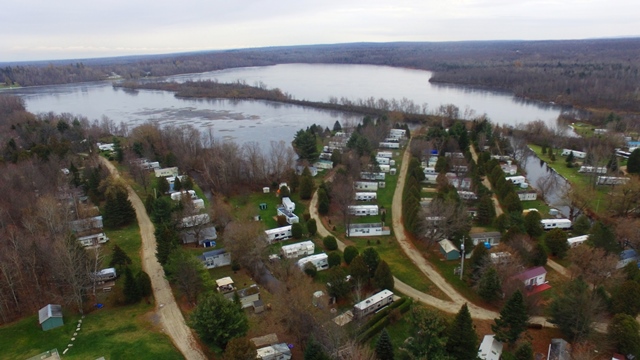 Blue Haven Family Campground and Resort is a wonderful campground that is designed to give you an exceptional camping experience. The campground is located in the foothills of New York's Adirondack Mountains on Lake Roxanne in the friendly little hamlet of Ellenburg Depot. Whether it's fishing, hiking, biking, golfing or just hanging out, the region is one of the most robust areas for outdoor recreation in the Northeast. Thinking about camping here for the next season? Well we have some good news for you!
When it comes to making a site deposit, we have our team ready to serve you and answer any questions you may have. Listed below you will see weekend dates. On these dates, we will have more than enough staff ready to serve you when making your site deposit. We have completely mobilized our team to ensure that the site deposit process is updated and will go by more quickly for you! This will make the process go by much more smoothly as well.
Tomorrow is Saturday, September 21st and the first day that this is put into action! Check out the other dates listed to see what will work best for you:
September 21st & 22nd
September 28th & 29th
October 5th & 6th
Also, you can leave your deposit at our Parts & Service department located at 240 Tom Miller Road in Plattsburgh, NY! We have our entire team ready to serve you! If you have any questions or concerns about your site rite, please feel free to give us a call or text at (518)-563-1983 and a member of our team will be there for you!
At Momot Trailer Sales, We're Always Behind You!
LOCATION HOURS:
Blue Haven Family Campground & Resort: 5253 State Route 11 in Ellenburg, NY 12935
Monday, Tuesday, Thursday & Saturday: 9am – 4:30pm
Wednesday: CLOSED
Friday: 10am – 6pm
Sunday: 9am – 4pm
Service & Parts: 240 Tom Miller Road in Plattsburgh, NY 12901
Monday-Friday: 9am – 6pm
Saturday: 9am – 4:00pm
Sunday: Closed