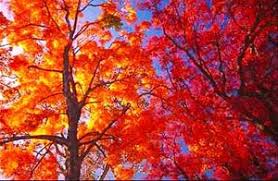 The days are shorter.  The temperatures are cooler.  Sometimes, at night, you can see your breath.  Harvesting is underway, families are stocking up on firewood, and the kids have been back to school for about a month.  You're afraid to let go of summer and don't want to admit winter is coming.  Yet, many families are still heading to the campgrounds.    
Autumn is one of the best times of year to go camping.  Not to mention, in this neck of the woods, we will do anything to extend the camping season. That's why; we compiled this list of reasons to take advantage of Fall Camping in Upstate New York:
Begin Your Adventures!
1.  Fall Foliage
Upstate New York is home to some of the most spectacular autumn color blooms in the world.  Not to mention, it is one of the longest fall foliage seasons in the United States.  Late September to Early October, is when you will notice the leaves start to change.
2.  Hoodies & Campfires
There is nothing more relaxing than sitting with your family, while listening to the crackling of a warm campfire.  Unless, that is, it is too hot and humid to actually enjoy the heat from a campfire.  Autumn is a great time to slip on a hoodie and sit around the campfire, while roasting marshmallows and telling ghost stories. 
3.  The Scents
The sense of smell is one of the most powerful senses we have.  With it, comes the ability to detect hazards, identify foods, and even trigger memories.  A crisp autumn morning, really heightens the senses.  There is an earthy smell to an autumn day in Upstate New York, that you won't find in many other places. 
4.Thinning Crowd
Seasonal campers begin to leave the campgrounds, as children go back to school.  Campgrounds will begin to feel less crowded, giving you access to selective sites.  It is great time of year to take in the sights and sounds of nature, without the hustle and bustle of a busy campground.
5.  Less Insects
The absence of hot and humid weather, reduces the overflow of bugs.  As cooler temperatures settle in, insects are pushed to warmer climates.  Simple activities such as eating at the picnic table, going for hikes, or sitting around the campfire, will feel much more comfortable.
6.  A Good Night's Sleep
Scientists have studied the effects of sleeping away from artificial light.  Camping in the fall will help reset the body's circadian rhythm.  As the sun sets earlier, it will help you feel less stimulated and awake.  Going to bed earlier, will you get a better night's rest.
7.  Activities
Fall in Upstate New York is a great time to enjoy different daytime activities.  Upstate New York is known for its seasonal activities, which the entire family will love.  Enjoy a day of apple picking and corn field mazes.  Take the kids fall fishing or to watch the fall salmon runs.  Don't forget to grab a local harvest dinner, before returning the campsite.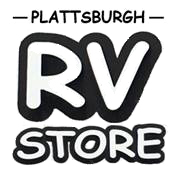 Begin Your Fall Camping Today