NEW 2020 XTREME OUTDOORS LITTLE GUY CAMP ROVER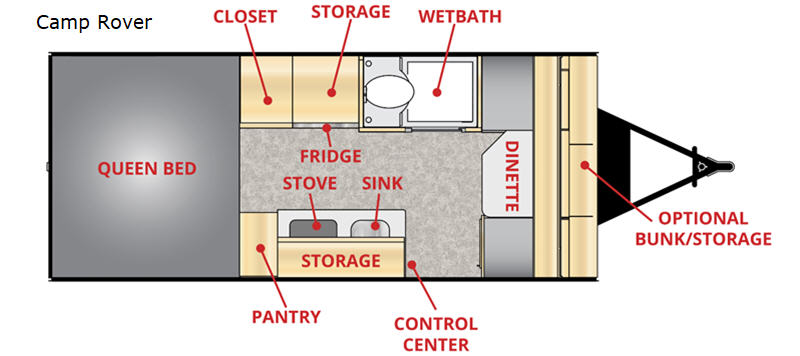 The Xtreme Outdoors Little Guy Camp Rover teardrop highlights:
Full Kitchen
Queen Bed
Wet Bath
Pass Through Storage
Wet Bath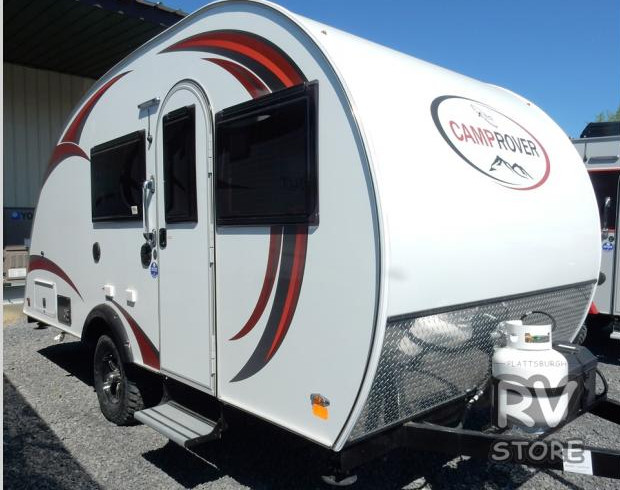 Enjoy the teardrop lifestyle with this Little Guy Camp Rover model which has great features that is sure to make your camping experience the most comfortable all at a more affordable price point. This teardrop will provide you with a full kitchen for whipping up a quick meal or snack, a wet bath with seamless shower surround to keep clean and refreshed, an A/C unit, a quick recovery water heater, and a 13″ x 30″ pass through storage compartment outside. And, if you are wondering about the ceiling height, the Camp Rover has you covered at 6′ 7″.  There is a rear dinette bed with an optional flip down bunk overhead with a ladder that doubles as a guardrail for sleeping. The opposite side features a queen bed for two. Throughout, you will find ample storage cubbies, cabinets, and cargo nets to keep your belongings neatly put away and safe while traveling, plus convenient for use once parked.  Don't walk, run! Check out this amazing deal on the Xtreme Outdoors Little Guy Camp Rover!

TEMPORARY BUSINESS HOURS:
WE'RE OPEN FOR BUSINESS! HOWEVER, WE'RE CURRENTLY HAVING TEMPORARY BUSINESS HOURS DUE TO THE COVID-19 PUBLIC HEALTH CRISIS. FOR INQUIRIES REGARDING SALES & FINANCING, PLEASE EMAIL JOHN LABARGE AT JL@PLATTSBURGHRVSTORE TO MAKE AN APPOINTMENT TODAY!