NYSDEC Bulletin: Hikers, Skiers, and Snowshoers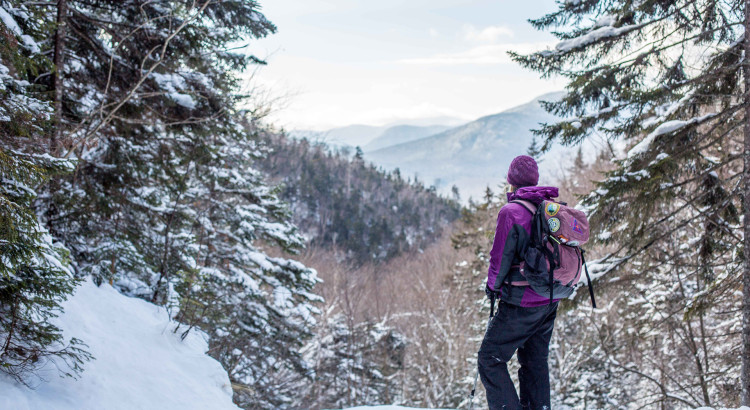 The New York State Department of Environmental Conservation keeps us in the loop with daily emails! We highly suggest subscribing to them as they announce important notices, updates in the area and much more! At Plattsburgh RV Store, we know that a lot of our fellow campers from the Adirondacks might enjoy hiking, skiing, snowshoeing, and other fun winter activities! If you're one of these people, please be sure to read the notice we received. There have been updates to the trail conditions, mountain summits, and much more!
General Information:
Continued Increased Avalanche Risk: Deep and windblown snow with numerous and varied layers provide an increased risk of avalanche events in the High Peaks region and other high elevation mountains. Know how to determine avalanche danger, avoid avalanches, and self-rescue if caught in an avalanche.
Trail Conditions:

Trail conditions are very good to excellent for cross-country skiing and snowshoeing in all but the southeastern Adirondacks where conditions should be good.
Secondary, lesser used trails may not have been used since last week's snowstorm. It takes more time and energy to break trail through deep snow – plan accordingly.

Be Prepared:

The use of skis or snowshoes is required in the Eastern High Peaks Wilderness and recommended on all trails throughout the Adirondacks at this time.
Trail crampons (foot traction devices) should be carried on all hikes and used when warranted.
Review safety and preparedness information at Hike Smart NY.
View a video with winter hiking safety tips.

Mountain Summits: Check the National Weather Service Mountain Point Forecasts for selected summits.

Temperatures and wind chills are below freezing – cover all exposed skin.
Winds will be stronger on exposed outlooks and summits.
Rocky summits may be scoured of snow by the winds – conditions may be icy and warrant the use of trail crampons.
Otherwise snow depths at and near summits will be much deeper than snow depths at the trailhead.
Weather is unpredictable on mountain summits. Be prepared to turn around, especially if you encounter whiteout conditions.

Water Crossings along Trails: Use caution at crossings and on trails along fast flowing brooks and rivers.

Rocks and other surfaces may be covered with ice.
Wear crampons and use steel or carbide pointed hiking poles.

Hiking or Skiing along Designated Snowmobile Trails: Watch and listen for snowmobiles when traveling on designated snowmobile trails. Move to the side of the trail and allow snowmobiles to safely pass.
Plattsburgh RV Store, Experience The Difference!
LOCATION HOURS:
Service & Parts: 240 Tom Miller Road in Plattsburgh, NY 12901
Monday-Friday: 8am – 5pm
Saturday: 8am – 4:00pm
Sunday: Closed