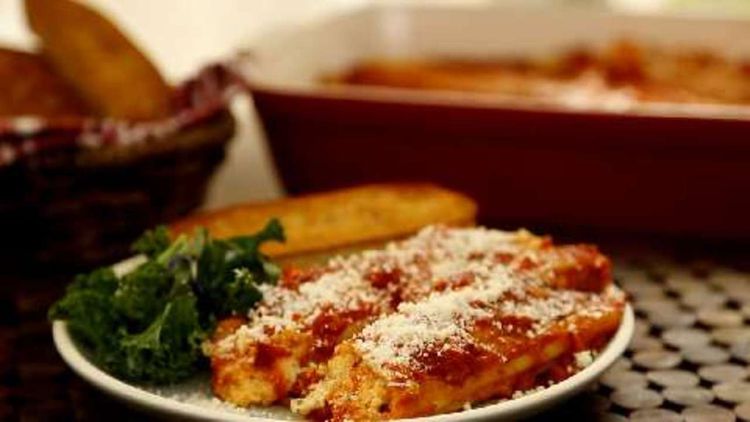 Ingredients
5 ½ ounces manicotti pasta
1 pint part-skim ricotta cheese
8 ounces shredded mozzarella cheese
¾ cup grated Parmesan cheese, divided
2 large eggs
1 teaspoon dried parsley
salt and ground black pepper to taste
1 (16 ounce) jar spaghetti sauce
Directions
Cook manicotti in boiling water until al dente, about 10 to 12 minutes; drain and rinse with cold water.
Preheat oven to 350 degrees F (175 degrees C).
Mix ricotta, mozzarella, 1/2 cup Parmesan cheese, eggs, parsley, salt, and pepper in a large bowl until well combined.
Pour 1/2 cup spaghetti sauce into an 11×17-inch baking dish. Stuff each manicotti shell with 3 tablespoons cheese mixture, and arrange over sauce. Pour remaining sauce over the top of the shells and sprinkle with remaining Parmesan cheese.
Bake in the preheated oven until bubbly, about 45 minutes.
Source: Allrecipes