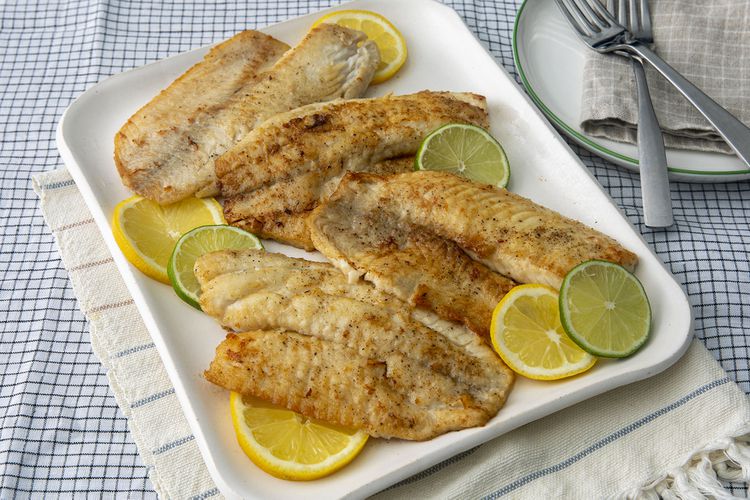 Ingredients
4 (4 ounce) tilapia fillets
salt and ground black pepper to taste
½ cup all-purpose flour
1 tablespoon olive oil
2 tablespoons unsalted butter, melted
1 tablespoon lemon juice, or to taste (Optional)
1 teaspoon chopped fresh flat-leaf parsley, or to taste (Optional)
½ teaspoon chopped fresh thyme, or to taste (Optional)
Directions
Rinse tilapia fillets in cold water and pat dry with paper towels. Season both sides of each fillet with salt and pepper.
Place flour in a shallow dish. Gently press each fillet into the flour to coat and shake off any excess.
Heat olive oil in a large skillet over medium-high heat. Cook tilapia fillets in the hot oil, in batches if necessary, until fish flakes easily with a fork, about 4 minutes per side.
Brush the melted butter onto the tilapia fillets in the last minute before removing from the skillet.
Drizzle fillets with lemon juice and garnish with parsley and thyme.
Source: Allrecipes