One Pot Chili Mac
Source: Fresh Off The Grid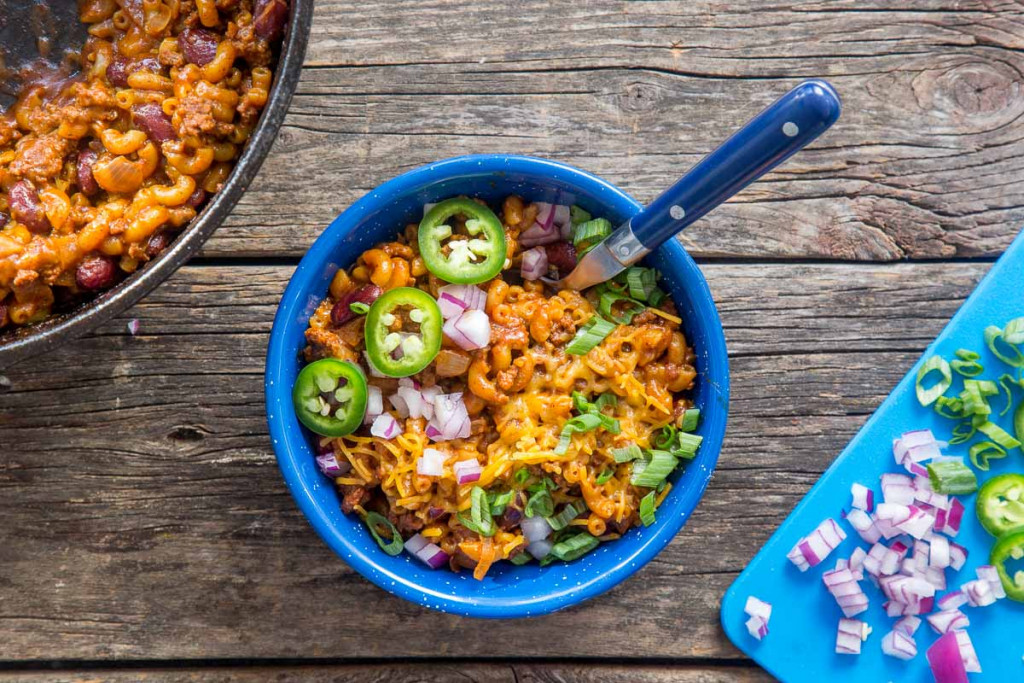 Instructions
In a Dutch oven or other large pot with a lid, heat the oil over medium heat. Add the onion and saute until translucent, 3-5 minutes.

Add the ground beef, tomato paste, chili powder, cumin, smoked paprika, and salt. Using your spoon or spatula, break apart the meat and stir to coat with the tomato paste and spices. Once browned, add the garlic and saute for 30-60 seconds.

Add the noodles, kidney beans, and broth and stir. Cover with the lid and cook for 5-6 minutes (unless the noodle packaging denotes a different cooking time).

Remove the lid and stir in the cheese. Serve with your favorite chili toppings.
TEMPORARY BUSINESS HOURS:
WE'RE OPEN FOR BUSINESS! HOWEVER, WE'RE CURRENTLY HAVING TEMPORARY BUSINESS HOURS DUE TO THE COVID-19 PUBLIC HEALTH CRISIS. FOR INQUIRIES REGARDING SALES & FINANCING, PLEASE EMAIL JOHN LABARGE AT JL@PLATTSBURGHRVSTORE TO MAKE AN APPOINTMENT TODAY!