Turmeric Tofu Scramble
Source: Fresh Off The Grid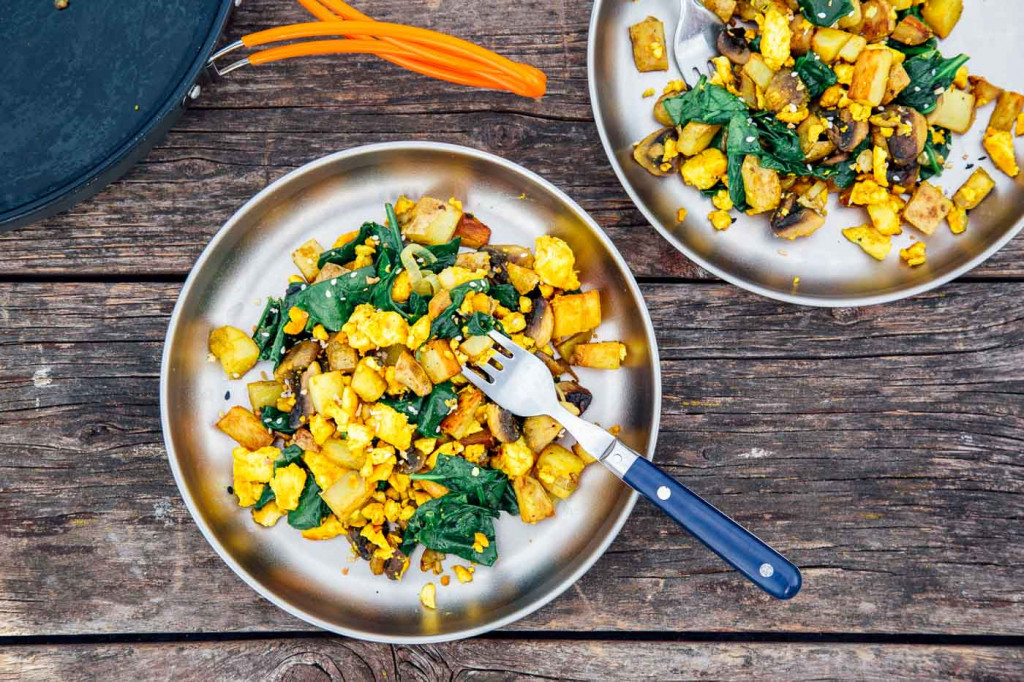 Instructions
Chop the potatoes into ¼" cubes. Quarter the mushrooms. Slice the shallot into half-moons.

Heat a tablespoon of oil in a frying pan over medium heat. Once hot, add the potatoes and cook until beginning to soften and turn brown, about 7 minutes. Add the mushrooms and shallots and cook 3 minutes, until the mushrooms begin to brown and the shallots soften. Move to one side of the pan.

Add another tablespoon of oil if needed. Crumble the tofu into the pan and toss with the oil. Dust the turmeric and nutritional yeast over the tofu, then saute 4 minutes.

Add the spinach to the pan, then toss with the other scramble ingredients until wilted.

Season with salt & pepper. Enjoy!
TEMPORARY BUSINESS HOURS:
WE'RE OPEN FOR BUSINESS! HOWEVER, WE'RE CURRENTLY HAVING TEMPORARY BUSINESS HOURS DUE TO THE COVID-19 PUBLIC HEALTH CRISIS. FOR INQUIRIES REGARDING SALES & FINANCING, PLEASE EMAIL JOHN LABARGE AT JL@PLATTSBURGHRVSTORE TO MAKE AN APPOINTMENT TODAY!